Cornish Tea

Best By Apr 2025

FRESHNESS GUARANTEE If Best By date is earlier than listed at purchase, tea will be replaced for free!

58 in stock

Regular price

Sale price

$12.99 USD

Unit price

per

Sale

Sold out



| | |
| --- | --- |
| | Price Per Cup: $0.16 Per Cup |
| | Body: Light-bodied |
| | Appearance: Amber, Clear |
| | Aroma: Subtle, Mild |
| | Ingredients: Black Tea |
View full details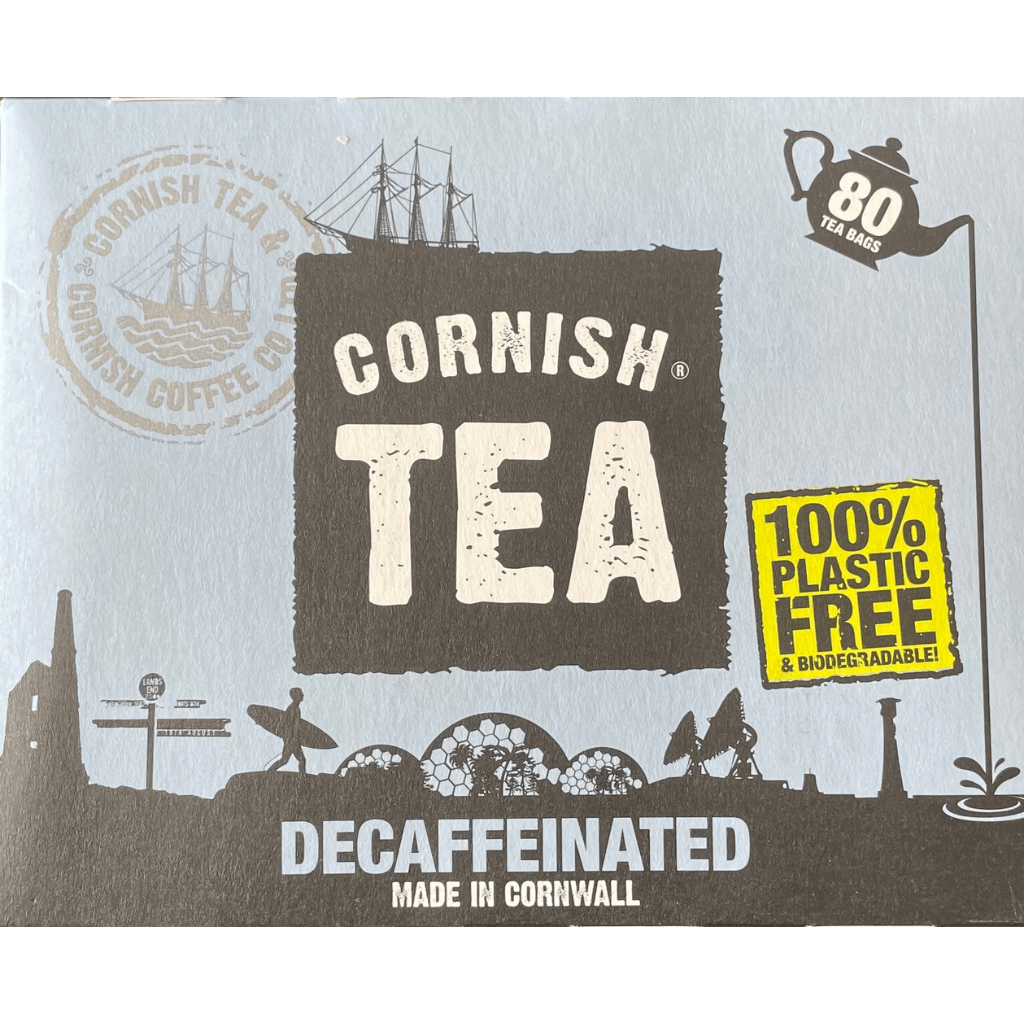 Cornish Decaf 80 Tea Bags
Cornish Decaf Tea – the perfect cup of tranquility, inspired by the serene beauty of Cornwall's landscapes. Crafted with care, this tea offers the same rich, full-bodied flavor as our classic Cornish tea, but without the caffeine, making it an ideal choice for those seeking a milder, caffeine-free brew.

Cornish Decaf Tea is a harmonious blend of premium decaffeinated black teas, carefully selected for their smooth and comforting qualities. With each sip, you'll experience the warmth of Cornwall's charm and a soothing, well-balanced taste.
Tea lovers who appreciate the ritual of tea without the jolt of caffeine will find solace in Cornish Decaf Tea. Whether enjoyed on its own or with a splash of milk, this tea allows you to unwind and savor the essence of Cornwall in every cup.
With Cornish Decaf Tea, you can capture a moment of peace and serenity, reminiscent of Cornwall's tranquil shores and picturesque landscapes. Embrace the soothing qualities of this exceptional tea, and let it transport you to the calm and beauty of Cornwall with each sip.
Decaffeinated Method: Swiss-water Method